Welcome
Buxton & High Peak Golf Club, formed in 1887 and designed by J. Morris, is the oldest club in Derbyshire. The course overlooks the old Roman spa town with superb views over the Peak District National Park. The course is based on free draining limestone, and is certainly one of the most consistently playable in the area. Often influenced by the prevailing winds, the 5,966 yard par 69 course provides members and visitors with a challenging and enjoyable test of golf. Although set some 1100 feet above sea level, the course is not subjected to arduous hill climbs. The Clubhouse overlooks the first and eighteenth fairways and provides a bar, lounge and excellent catering facilities with a friendly and welcoming atmosphere.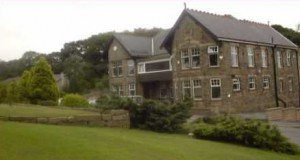 "Despite (or maybe because) of its resolutely old-fashioned feel, it is well worth coming here to play golf. There are several stretches of memorable holes, particularly the 3rd to 7th and 11th to the 14th that comprises a mixture of meadow, hillside and 'links-like' holes which will test all parts of your game, including your courage and imagination. You will be taxed and pleased to beat your handicap here. Add to this a very friendly club, wonderful views and good food after the eighteenth, a day at Buxton and High Peak is to be recommended." – Tim Morten
The Centenary emblem as displayed on the prize table is testament to the Club's well known friendship and hospitality.
You will find the facilities are extensive and of a high standard, but above all you will find a warm welcome and real emphasis on good fare and hospitiality.